Muriwai Community Recovery Charitable Trust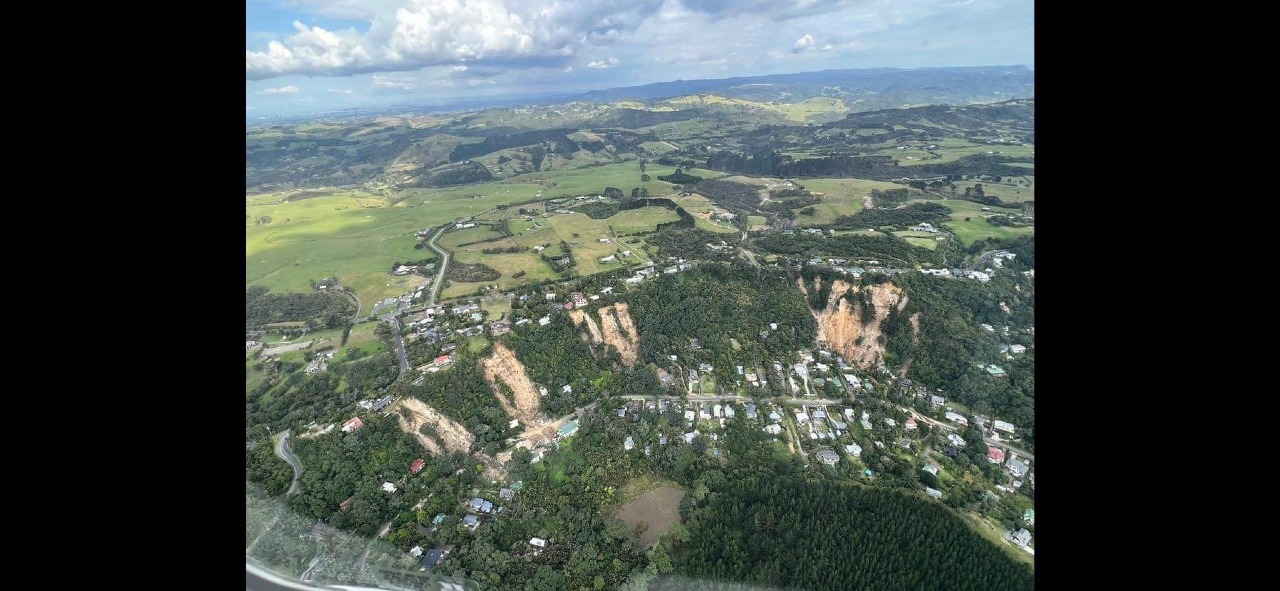 Supporting the Muriwai Community in the aftermath of Cyclone Gabrielle
How to Donate
If you wish to donate to the Trust, you can do so using these account details:
Muriwai Community Recovery Charitable Trust
Account number: 020 108 0155100 02
Please reference "Muriwai Community Recovery Charitable Trust" when you do decide to make a donation.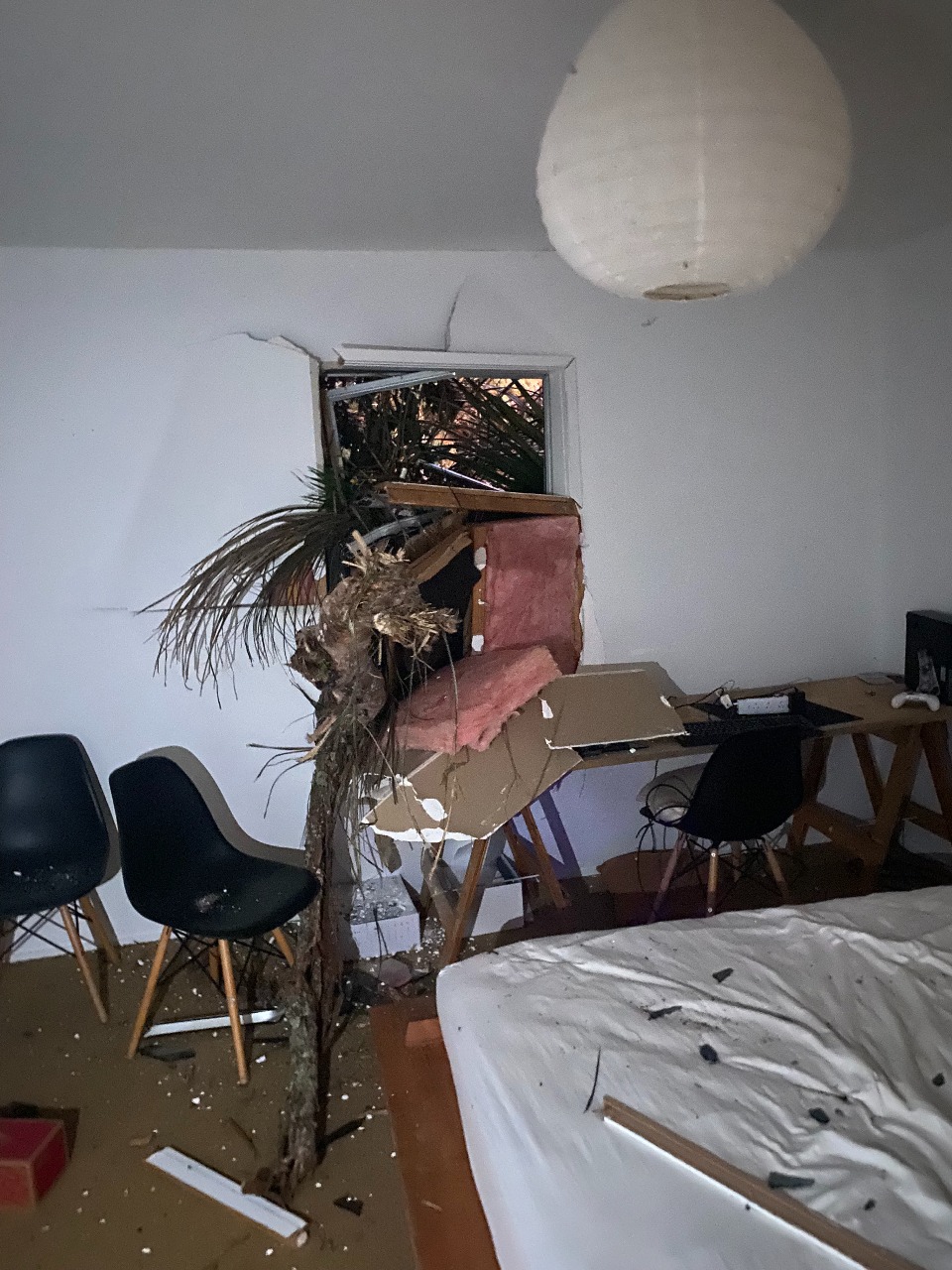 The Muriwai Community Recovery Charitable Trust has been set up as a registered charity with independent trustees in or connected to the Muriwai Community.
It has begun to receive donations from individuals and fundraising.
Click here to find out more and to make a donation.
The focus of the Trust is to apply the funds it receives and holds from time to time to help individuals and families in the Muriwai Community suffering hardship as a result of Cyclone Gabrielle.
TRUSTEES
Mike Alexander
Erin Griffin
David Jones
If you wish to donate to the Trust, you can do so using these account details:
Muriwai Community Recovery Charitable Trust
Account number: 020 108 0155100 02
Please reference Muriwai Community Recovery Charitable Trust if you do decide to make a donation.
Distribution Policy
Distribution Policy and Process for the Muriwai Community Recovery Charitable Trust (the Trust)
Policy as at 29 May 2023
Purpose:
The purpose of this policy is to establish guidelines for the distribution of funds by the Trust to address community needs following Cyclone Gabrielle. The Trust is committed to the distribution of funds in accordance with this policy and the purposes within its trust deed.
The policy is drafted as at 29 May 2023 on the basis that the Trust currently holds $204,606.80 in trust to distribute.
Of that money, $50,000 has been donated by Red Cross on the basis it will be distributed to pay for petrol and food expenses.
The policy will be regularly reviewed if, and to the extent that, further funding is provided.
Guidelines:
1. Determine the needs of the affected community:
The Trust will work to assess the needs of the affected community following Cyclone Gabrielle in consultation with the Muriwai community including through consultation with organisations such as:
1. Muriwai Stickered Residents Group;
2. Direct consultation with individual members of the community through the Muriwai Residents Facebook Page and the Muriwai Emergency Network Group Facebook page, Community WhatsApp groups and direct emails and discussion with Stickered Residents database.
2. Set funding priorities:
Based on the needs assessment, and the size of the fund available to the Trust, the Trust will set funding priorities to address the most pressing needs of those members of the Muriwai community who are most in need. The funding priorities will be based on the urgency and severity of each need, as well as the capacity of the Trust to fund different types of relief efforts.
Primary needs of individuals in urgent need
Initially, the Trustees propose that the Trust's focus and any distributions made, should be to contribute directly to individuals that meet the following criteria:
1. are (or were) unable to return to their home because the house in Muriwai they are or were living in was stickered yellow or red.
2. applicants may be tenants or owners (but must have been living in the house at the time of Cyclone Gabrielle – i.e., where a house is tenanted, the landlord may not also apply for a grant).
3. applicants must be suffering, or have suffered hardship as a result of Cyclone Gabrielle – examples of hardship the trustees will consider include the following examples to the extent that applicants are struggling to meet or respond to these hardships:
o have incurred additional accommodation costs which are not covered by insurance;
o have incurred additional living expenses including educational, travel, moving, storage, mortgage and similar expenses;
o have urgent needs for funding to assist with day to day living expenses (not covered by insurance or other grants); or
o other hardships detailed by applicants in their application for funding that the trustees agree constitutes hardship.
4. Applicants must provide verification of points 1 and 2. Applicants do not need to provide verification of point 3 – the trustees will trust applicant declarations in the application form.
Group or community services
If sufficient funding is received, and the Trustees consider that the primary needs of individuals have been met, or alternatively that a group of individuals in need, would benefit from the funding of products or services made available to the affected community as a whole then the Trustees will consider contributing funding to such things. Based on current levels of funding, the Trustees do not consider that at this stage there will be funding available for this category of distribution.
3. Distribution process:
The Trustees consider that the level of funding is sufficient to now make fixed sum distributions.
Applicants will be able to apply for a fixed sum grant, which in the case of the funds contributed by Red Cross are to be applied to food and petrol costs.
Given the level of funding, the Trustees are proposing the initial fixed sum amount will be $1,000.
The Trustees will notify the Muriwai Community that (limited) funding is available for the purposes outlined above, and invite people to apply for grants.
The Trustees propose to meet regularly to work through these applications and to authorise and make distributions.
The Trust will ensure that the distribution process is fair, transparent, and efficient, and that funds are distributed in a timely manner to address the most urgent needs of the affected community.
4. Monitor and evaluate outcomes:
The Trust will monitor the use of funds and evaluate the outcomes of its funding decisions. The Trust will use this information to inform future funding decisions and to continually improve its disaster response efforts.
Conclusion:
The Trust is committed to using its resources to address the needs of its most affected members following Cyclone Gabrielle in a transparent, fair, and effective manner. This policy provides guidelines for the distribution of funds to ensure that they are used to meet the most pressing current and future needs of the affected community.
Privacy Policy
Privacy Policy for the Muriwai Community Recovery Charitable Trust
At the Muriwai Community Recovery Charitable Trust ("we," "us," or "our"), we are committed to protecting your privacy and ensuring the security of your personal information. This Privacy Policy outlines how we collect, use, disclose, and protect the information you provide to us. By engaging with our services or interacting with us, you agree to the terms of this Privacy Policy.
This Privacy Policy applies in addition to the Privacy Act 2020 (the Act) and does not limit our rights and obligations under the Act.
What information do we collect?
We may collect personal information that you voluntarily provide when you interact with us, such as your name, contact details, email address, postal address, and any other information relevant to our charitable activities and services.
If you make a donation to us, we may collect additional information necessary to process your donation, including financial information such as credit card details.
How do we use your information?
We use the personal information collected to carry out our charitable activities and provide services to you.
We may use your information to communicate with you, respond to your inquiries, provide updates, and inform you about any initiatives, events, and fundraising campaigns we may organise.
If you have made a donation, we may use your information to issue tax receipts and acknowledge your contribution.
When will we share your information?
We respect your privacy and do not sell or lease your personal information to third parties.
We may share your information with trusted service providers who assist us in carrying out our charitable activities, subject to strict confidentiality obligations.
In certain circumstances, we may be required to disclose your information to comply with legal obligations or respond to valid legal requests.
Donor Privacy:
We respect the privacy of our donors and will not publicly disclose personal information without prior consent. However, we may publicly acknowledge donors' names or provide recognition unless you specifically request to remain anonymous.
Security:
We implement reasonable security measures to protect your information from unauthorised access, misuse, alteration, or loss.
While we strive to protect your personal information, please be aware that no method of transmission or storage is completely secure. We cannot guarantee the absolute security of your information.
Retention of Information:
We will retain your personal information only for as long as necessary to fulfil the purposes for which it was collected or as required by law. When no longer needed, we will securely dispose of or anonymize your information.
Cookies and Tracking Technologies:
Our website may use cookies and similar tracking technologies to enhance your browsing experience and collect information about how you use our site. You have the option to manage cookie preferences through your browser settings.
Third-Party Websites:
Our website may contain links to third-party websites or services that are not owned or controlled by us. This Privacy Policy does not apply to those third-party websites. We encourage you to review their privacy policies before providing any personal information.
Rights and Choices:
You have the right to access, correct, update, or delete the personal information we hold about you. If you wish to exercise these rights or have any questions or concerns, please contact us using the information provided below.
Changes to this Privacy Policy:
We reserve the right to modify this Privacy Policy at any time. Any changes will be effective immediately upon posting the updated Privacy Policy on our website. Your continued engagement with our services after any changes constitutes your acceptance of the updated Privacy Policy.
Contact Us:
If you have any questions, concerns, requests, or feedback regarding this Privacy Policy or our privacy practices, please contact us at:
Muriwai Community Recovery Charitable Trust
C/- Heimsath Alexander, Level 1, Shed 22, Princes Wharf,
147 Quay Street, Auckland 1010
Please read this Privacy Policy carefully and regularly check for any updates. By engaging with our services or providing personal information to us, you acknowledge that you have read and understood this Privacy Policy and consent to the collection, use, and disclosure of your personal information as described herein.
This Privacy Policy was last updated on 24 May 2022.
Information about The Trust and Trustees
Muriwai Community Recovery Charitable Trust has been established by members of the Muriwai community to raise and apply funding primarily to relieve suffering arising as a consequence of Cyclone Gabrielle and its effect on Muriwai.
The Trust is established as an incorporated trust board – you can find its registration details and a copy of the trust deed here.
The Trust is a registered charity (and so does not have to pay tax on income and donees can claim a deduction for donations made).
Trustees
The initial trustees of the trust are Charlene Mataio, David Jones, Erin Griffin and Michael Alexander. A brief profile of the trustees is as follows:
· Charlene Mataio – Charlene and her close-knit whānau have called Muriwai home for the past 12 years. However, her connection to Muriwai dates back to childhood summers spent at the camp. Charlene has been involved in education for many years. She is also one of the local Justices of the Peace.
· David Jones – David and his family came to Muriwai in Christmas holidays in the late 50s and early 60's and stayed down on "skid row" in the army nissen huts at the site of the old surf club. In the early 60's his father built the A-frame that is still there opposite Sand Dunes. More latterly David and his family owned a house in the early 2000s in Domain Crescent. David has a wide range of experience in many areas of the law, has a high profile in sports law but is best known for his expertise in corporate law, capital markets, governance, strategy and mergers and acquisitions. His credentials in these areas are reflected by not only the nature of the transactions in which he has been involved over many years, but also by his appointments at Government level – e.g. as Chairman of the Takeovers Panel for many years and as the personal adviser to the Minister of Justice on the Company Law Reforms of the early 1990's. David was invested as a member of the New Zealand Order of Merit for his services to business and the economy in 2012.
· Erin Griffin – Erin has lived in Muriwai for the last 37 years with husband John. She has brought up two daughter here and plans on staying. Erin owns a consultancy business and she works part time as a Contract Tour Guide and occasionally in Event Management. She is a Trustee on the Muriwai Surf Life Saving Amenities Trust with Mike Alexander and also a Trustee on the Muriwai Environmental Action Communities Trust.
· Mike Alexander – Mike and his family are long-time (24 years or thereabouts) residents of Muriwai. Mike is chair of the trust that owns and runs the Muriwai Surf Club and Community Centre (Muriwai Lifeguard Services Amenities Trust) and a founding partner of law firm Heimsath Alexander (https://heimsathalexander.com/), the law firm that is assisting the trustees to set up and administer the trust.
Accountants
Grant Thornton Auckland are looking after the trust as its accountants/auditors.
Lawyers
Heimsath Alexander are looking after legal matters for the Trust.